Miniature 0.39" Diameter Depth & Level Submersible Transmitters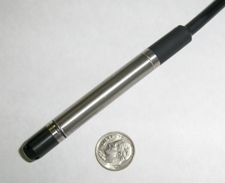 The miniature Depth/Level transducer and transmitter is designed with all the features and performance of the larger series but at 0.39" diameter it will fit inside a ½" pipe.
---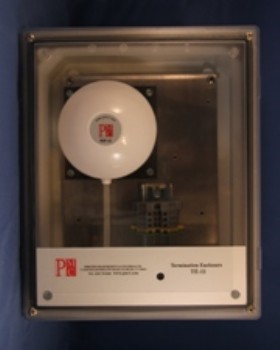 TE-11 Cable Termination Enclosure. This unique, exclusive PMC design provides a maintenance-free single termination solution with multiple options, which include Surge Protection, LCD Display and Remote Electronics.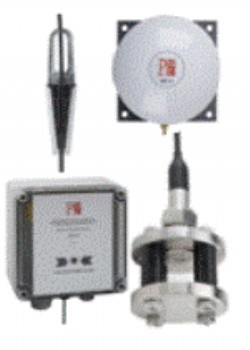 PMC offers a full range of options and accessories for submersible transmitters. These products are designed to aid in the installation of transmitters and ensure the best reliability is achieved.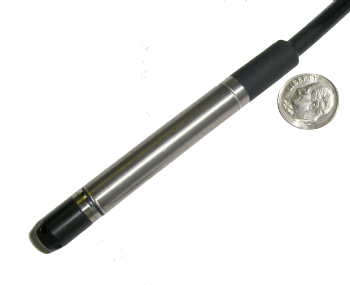 The MTM 3000 Miniature depth and level pressure sensor is available for applications where space is very limited. The housing diameter of 0.39 inches offers the user an ideal high performance level measurement in small diameter, i.e. 1/2" monitoring wells, stand pipes and bore holes. The Titanium construction and integral polyurethane cable provide a reliable long term solution for these difficult-to-measure applications. Kevlar is used as a cable reinforcement to avoid any elongation, particularly when long lengths of cable are required for deep wells. Long term stability of typically ±0.1% per year also contributes toward a maintenance-free installation.