Specializing in
Pressure Transmitters, Level Sensors and Transducers
Since 1963
Famous for its patented flush sensor technology PMC has been an innovative global leader in the field of precision sensing instrumentation for more than 50 years. PMC is proud of its US custom design and manufacturing capabilities and for providing rugged and reliable products. Read More ›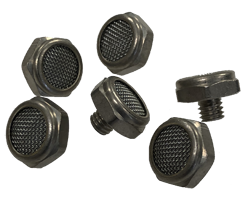 Featured Product
Moisture Breather Vent Fitting
Exclusive PMC design, the VF Series Breather Vent Fitting is a unique compact fitting that provides both a moisture barrier and ventilation for devices requiring atmospheric pressure.
Moisture Barrier Filter Element
Compact and Durable
Optional protective Stainless Steel Screen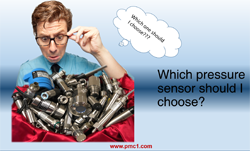 Webinar
How to select the right pressure sensor
Click READ MORE to view our Webinar
What to expect: How to select the most economical sensor for the application, learn how to ensure a pressure sensor is compatible with the media and MORE!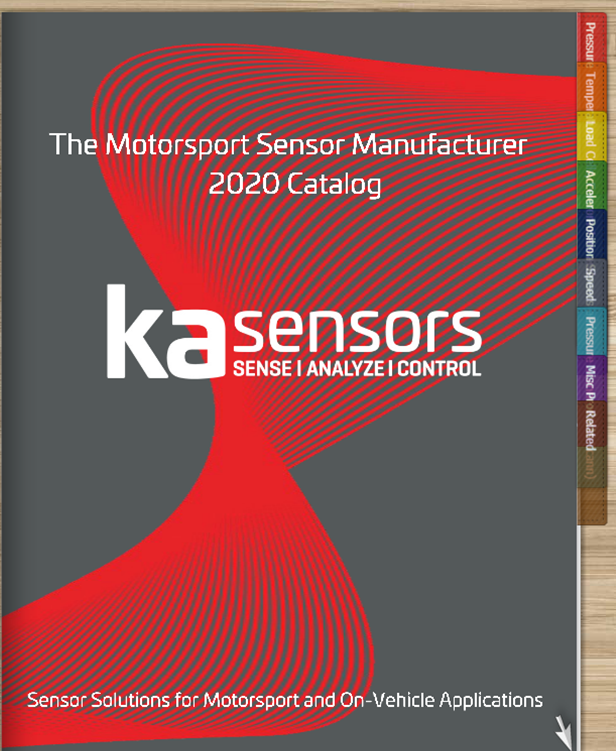 KA Catalog
Motorsport Sensor Catalog for KA
KA Sensors is proud to announce that our motorsport catalog is now available online! Click below to access the 2020 KA Sensors Motorsport Catalog.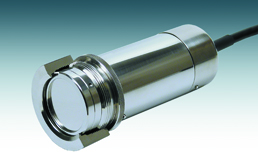 Featured Product
PMC's Patented Flush-Mount Pressure Transmitter
PMC's patented flush-mount pressure transmitters measure pressure, level and vacuum in processes where clogging of the diaphragm face is a particular concern.

Ranges 5"WC-300psig, Vacuum & Absolute
4-20mA, 2-wire output
+/-0.25% FS Accuracy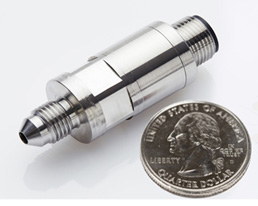 Featured Product
Miniature Precision Pressure Transmitter
Introducing the ATM.mini precision pressure transmitter designed for use in rugged, high vibration environments. The ATM.mini provides a lightweight housing of 0.69" diameter and can cover a large area of test applications.
Fast Response <1ms
4-20mA/0.5-4.5VDC
0-15 to 0-1,500 psi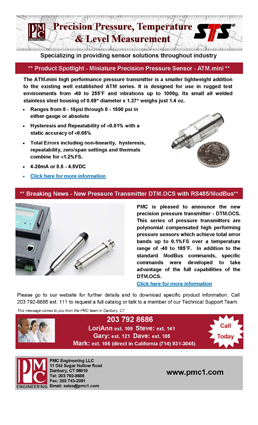 Product Newsletters
Download our Product Newsletters
- Depth and Level Submersible Transmitters
- Precision Pressure Transmitters
- Sensors for Motorsport
- Industrial transmitters for the Paper Industry

Click on the link below to read PMC's Newsletters and keep informed of all the latest product developments!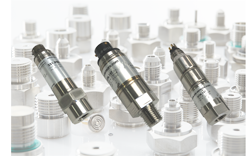 Featured Product
Best In Class Precision Pressure Transmitter
The ATM.1st is used in rugged environments from -40 to +300ºF.
Ranges available from 0-1 to 0-20,000 psi featuring hysteresis and repeatability of <0.005% and total accuracy of <0.01%. Ideal for OEMs.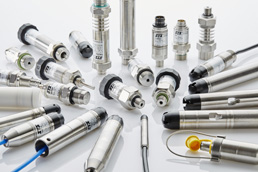 Manufactured Products
The ATM series precision pressure transducers are backed by quality design and manufacturing procedures certified to ISO 9001.

FM and ATEX approvals are available for use in hazardous applications.




Find A Product