Webinar: Selecting the Right Pressure Sensor for Your Application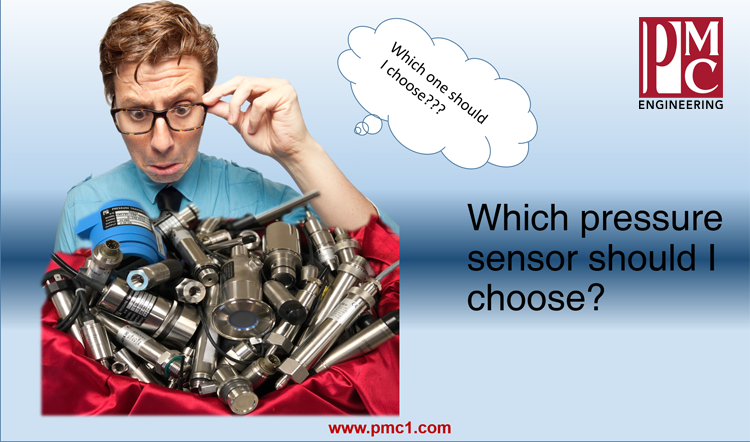 WEBINAR: Pressure Sensors are used extensively in industry and beyond. However, the selection of the right sensor for the application is the foundation of the measurement and is so often incorrectly made. In this webinar we are focusing on pressure sensor selection and criteria for Test and Measurement applications.
All manufacturing will likely have a Test & Measurement department, in research and development, production control and quality verification. Temperature and pressure are by far the two parameters most commonly measured. In this webinar we are focusing on pressure measurement and the best way to achieve data appropriate to the requirement. We discuss the most common technologies and the meaning of the most misunderstood term of "accuracy". When a user asks "How accurate is the sensor?" we explain that a simple value without a clearly defined operating environment is not acceptable, and will probably lead to the wrong sensor selection.
There is also confusion regarding the use of "sensor" and in most Test & Measurement applications companies refer to them as "transducers", or occasionally "transmitters". It is important to understand this to avoid miscommunications.
Temperature is generally considered to be the "Achilles heel" of pressure measurement and the ways in which modern pressure sensors deal with it are an important section of the webinar. Other points of consideration which are explained include hysteresis and repeatability for both pressure and temperature, stability, both long and short term and attitude.
Pressure sensors are also extremely versatile to suit the demands of different industry types such as automotive and aerospace. Both the process and electrical connectors tend to be industry specific. The development of digital outputs such as CANbus or RS485 is discussed as alternates to the well-established voltage or current outputs…and much more!
Key Take-Aways:
Glossary of terms used in the selection of pressure sensors
Understanding what is meant by accuracy
How to select the most economical sensor for the application
Making sure the pressure sensor is compatible with the media
Recognizing the importance of knowing the application temperature