Wellhead Topside Pressure Transmitter (ATM.1st)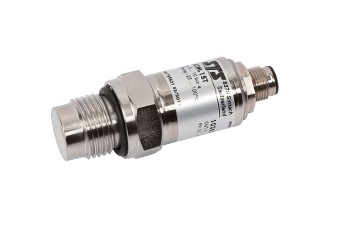 The STS ATM.1st transmitters are specifically designed to work alongside our VL submersible series for Topside Measurements of a wide range of water related applications for measurements of ground, surface, waste, sea water and oceanography. Typical applications for theATM.1st series are bubbler systems, well head pressures, pump monitoring and injection well monitoring and control. Both stainless steel and titanium construction are available. The titanium option provides immunity to virtually all environments, especially including brackish or sea water, or other chemicals unsuitable for stainless steel. A wide range of electrical terminations are available, including the polyurethane vented cable normally fitted to the submersible versions. This is molded to the transmitter providing the highest integrity waterproof assembly, which is well proven in thousands of installations worldwide. Kevlar is used to avoid cable elongation when longer lengths, up to 5000 feet, are required for deep wells. FEP cable is available as an alternate for harsh environments. A feature of the ATM.1st Series is its ability to provide high performance for ranges as low as 30"WC.
Specifications
Ranges: Full Scale (Zero Based)
0-1, 5, 10, 50,150 500,1000 5000,10000 psig
0-5, 10, 50, 150, 500, 1000,5000,10000 psia
0-1, 5, 10, 15, 30, 50 psid
Other ranges and pressure units can be specified
Total Error Band: typical ≤0.3% FS
Compensated temperature: -40 to 255°F
Full Scale Ranges from 1 to 15,000 psi
Gauge, absolute or differential
Accuracies of ≤0.05 or 0.1% available
Voltage or 4 to 20mA output
Typical Applications Include:
Wellhead - Bubbler Systems - Pump Monitoring - Ground / Surface Water - Sea Water
Request a Quote
Get the information & pricing you need—PMC is here to help. Call us at (203) 792-8686 or fill out our form.
Get Started