Smart Electronic Pressure, Level and Vacuum Transmitter - Cable Version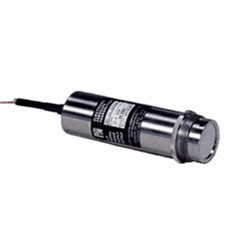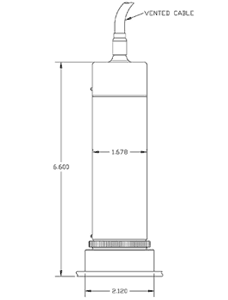 PMC Smart Electronic Pressure Transmitters accurately measure pressure of heavy slurries, liquids, and vapors. The ceramic capacitance sensor handles overloads of up to 10 times nominal range. The HART® protocol allows easy access to the configuration, test, and detailed set-up of the transmitter.
PMC-SMT/EL-SAN-CV/P As shown in photo
PMC-SMT/EL-DR-CV/P (Double O-Ring Process Connection)
Specifications
Ranges:
0 to 5" WC through 0 to 300 PSIG
+/- 5" WC through +/- 400" WC Compound
0 to 3" Hg through 0 to 30" Hg Vacuum (negative)
0 to 15 PSIA through 0 to 150 PSIA
Small sensing area – 1½"
Fits 3" diameter or larger pipes
Field programmable with Hart Communicator
316L S/S housing with 10' cable, NEMA-4X Standards
EMI/RFI protected
LCD display optional
Request a Quote
Get the information & pricing you need—PMC is here to help. Call us at (203) 792-8686 or fill out our form.
Get Started