Miniature Electronic Pressure Transmitter - Stainless Steel Cover w/ Cable Version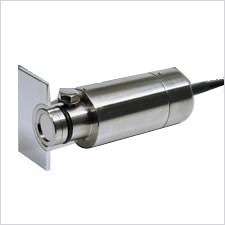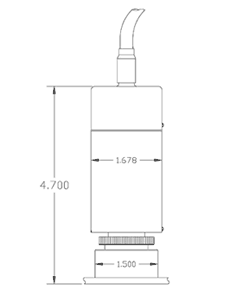 PMC's Miniature Electronic Pressure Transmitter has been especially developed for measuring pressures in paper mills and similar process industries where plugging of the diaphragm face is a problem. A body diameter of 1" permits installation flush with the inside wall of pipes 2" in diameter or larger. This transmitter incorporates a capacitance diaphragm sensor coupled to the proven PMC transmitter design. It retrofits all of the 200,000 nipples furnished with our pneumatic miniature pressure transmitters.
PMC-MIN-PT/EL-CV/P (O Ring Process Connection)
As shown in photo
Specifications
Ranges:
0 to 10" WC through 0 to 300 PSIG
+/- 10" WC through +/- 400" WC Compound
0 to 3" Hg through 0 to 30" Hg Vacuum (Negative)
0 to 30 PSIA through 0 to 150 PSIA
Small sensing area – 1 inch
Retrofits 1" pneumatic transmitter nipple
Fits 2 inch diameter or larger pipes
4-20 mA, 2 wire output
316L S/S housing with 10' cable, NEMA-4X Standards
EMI/RFI protected
Request a Quote
Get the information & pricing you need—PMC is here to help. Call us at (203) 792-8686 or fill out our form.
Get Started