Low Pressure Differential Pressure Transmitter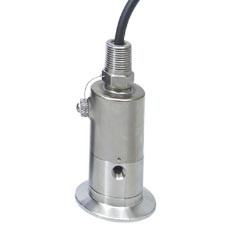 The PMC DP/EL Low Pressure, Differential Pressure Transmitter is designed to measure pressure across filter elements. Utilizing the PMC flush-mount diaphragm on the positive pressure side and a 1/8" NPT nipple for the reference pressure side. It is well suited for measuring pressure drop across a line of filter elements. To prevent contamination of the capacitive pressure element, no liquids may enter the low pressure side.
Specifications
Ranges: 0 to 10" WC through 0 to 400" WC
2-wire 4-20mA output, 10 to 35 VDC power supply
316L Stainless Steel housing with 10' cable
Request a Quote
Get the information & pricing you need—PMC is here to help. Call us at (203) 792-8686 or fill out our form.
Get Started