Dual-Line Six-Digit Dual-Input Process Meter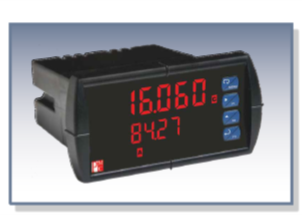 The DPM is a multipurpose, easy to use digital dual-input process meter ideal for level, flow rate, temperature transmitter, or pressure transmitter applications. Various math functions may be applied to the inputs including addition, difference, absolute difference, average, weighted average, multiplication, division, minimum, maximum, draw, ratio, and concentration.
Specifications
Dual Process Inputs with Math Functions
NEMA 4X, IP65 Front
0-20mA, 4-20mA
0-5V, 1-5V & ±10V
32-Point, Square Root
Request a Quote
Get the information & pricing you need—PMC is here to help. Call us at (203) 792-8686 or fill out our form.
Get Started