Differential Pressure Transmitter DP2000 Series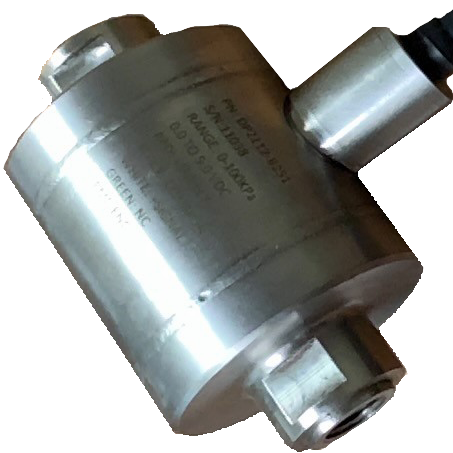 The PMC-STS DP2000 Series Precision Pressure Transmitter is a high-performance, rugged general purpose transmitter, suitable for a wide range of applications. Of particular importance to the test and measurement industry is the hi-line and proof pressure capability, 1000 psi for all ranges, thus avoiding damage, where pressure spikes and unknown pressure surges can often occur.
Since differential pressure is often a complicated measurement, we encourage users to contact our knowledgeable sensor engineers at PMC-STS, Inc.
Specifications
Specifications
Full-Scale Ranges: 0-1, 5, 10, 15, 30, 50, 100, 150, 250, 500, 600 psid
other ranges available
Accuracy: ±0.1% (standard - better possible, contact PMC)
Non-linearity, hysteresis, repeatability, zero & span settings
Electrical: 0.5 - 4.5 VDC output/4-20 mA
Operating Temperature Range: -40 to 250°F
Typical Applications
Test & measurement - Wellhead - Industrial Flow - Pump Monitoring - Flight Test - Health Monitoring
Request a Quote
Get the information & pricing you need—PMC is here to help. Call us at (203) 792-8686 or fill out our form.
Get Started