Miniature Submersible Datalogger Level Transmitter (DL-MTM3211)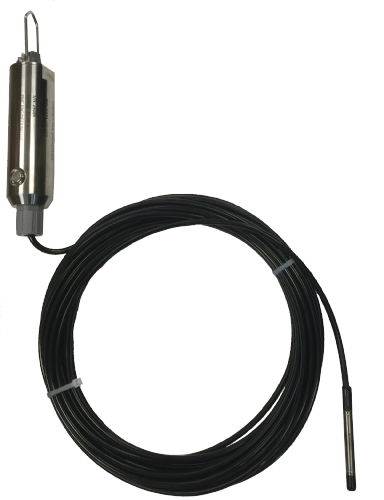 The PMC Water Level Datalogger is a simple, effective and economical system designed to measure water level using a datalogger and pressure sensor.
The Water Level Datalogger is valuable in level monitoring applications such as aquifer characterization, environmental remediation, well or tank level recording, combined sewer overflow and sanitary sewer overflow.
The submersible level sensor normally sold with the datalogger is the 0.39" diameter miniature version. However, the VL4511 offers similar performance with a 3/4" diameter housing. A Version of the VL5000 Series features a 1" diameter housing and both are compatible with the Datalogger.
Specifications
Sensor
0.39" diameter
0.25% accuracy
Piezoresistive sensor
Ranges up to 500 psi
Datalogger
7 year battery life
Windows Software
Installs in 2" wells
Typical Applications Include:
1/2" Diameter Bore Holes - Water Level - Oceanography - Dams
Request a Quote
Get the information & pricing you need—PMC is here to help. Call us at (203) 792-8686 or fill out our form.
Get Started