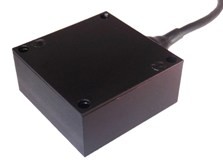 The KAT Series of low bandwidth accelerometers offer a compact and rugged solution for the motorsport and automotive testing industries with integral signal conditioning to give a standard signal of 0.5V to 4.5V which is ideal for most data acquisition systems. The low bandwidth sensor eliminates high frequency chassis vibrations, therefore allowing low frequency events to be detected and measured.
Specifications
Miniature Size
±2g or ±10g Range
0 to 20 Hz Bandwidth
Ruggedized Construction
3 Axis of Measurement
±20000 Over Range
Typical Applications Include:
Braking - Suspension Test - Aero Performance - Structural Analysis - Launch Control
Request a Quote
Get the information & pricing you need—PMC is here to help. Call us at (203) 792-8686 or fill out our form.
Get Started