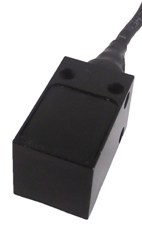 The KAH Series of accelerometers offer a compact and rugged solution for the motorsport and automotive testing industries with integral signal conditioning to give a standard signal of 0.5V to 4.5V which is ideal for most data acquisition systems.
Specifications
Miniature Size
±2g or ±200g Range
1 Axis of Measurement
Ruggedized Construction
DC Response
Built-In Amplifier
Typical applications include:
Braking - Suspension Test - Aero Performance - Structural Analysis - Launch Control
Request a Quote
Get the information & pricing you need—PMC is here to help. Call us at (203) 792-8686 or fill out our form.
Get Started