P-Series 64 Channel True Differential Pressure Scanner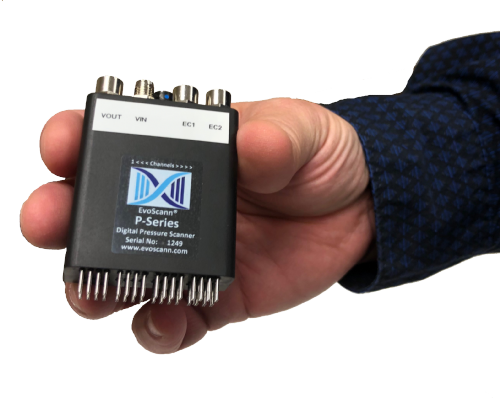 EvoScann® P-Series provides high accuracy pressure scanning in a compact, rugged package to excel in the most demanding requirements.
The P64D is a highly miniaturized pressure scanner designed specifically to meet the stringent demands of the aerodynamic testing industry where development is rapid and continuous. Sixty-four high performance MEMS pressure sensors ensure the highest accuracy and measurement of a complete aero section in one compact device. EvoScann® P64D scanners are supplied in True Differential mode across a selection of pressure ranges, including custom ranges.
Features:
Compact Size
CANbus output
0.5% Accuracy
9-24 Vdc
15 to +200°F